I love Instagram
Instagram for my other design meanderings
I only recently joined Instagram, which is silly really as it's totally my kind of format. My mind works in images and I love collecting and sharing things. It's also the sort of medium that welcomes more arty left-field photography without anyone accusing you of being too trendy. My favourite autumn past time has been making still life set ups and putting a lovely instagram filter over the top.
I helped my dad one weekend before christmas by climbing his hazel tree to cut down some branches. I cut one down with a little empty birds nest in. I used the branches to make a wreath for Christmas. I couldn't resist making a little moss and hazel nests around it with a fig and flower from the garden to finish it off.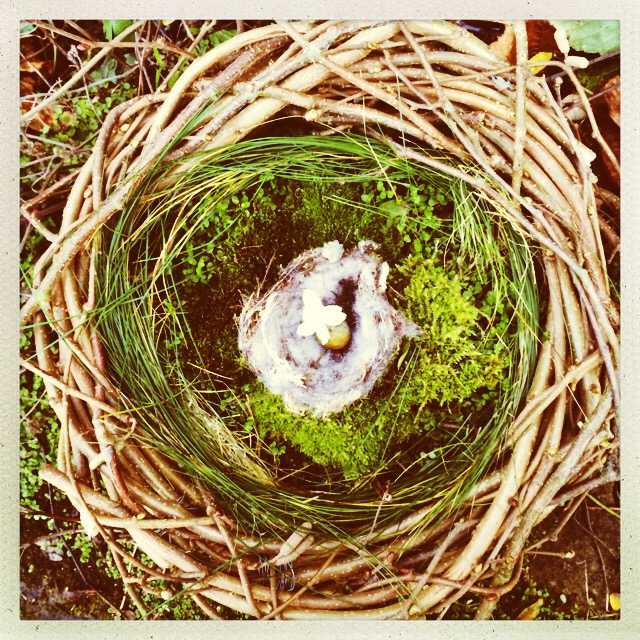 I quite my photoshoot fiddling and added ivy and some berries to the wreath, put the nest in there and hung it on the front door. Pretty good for garden waste.
Moss and hazel birds nest I made
Follow me on Instagram by clicking the link in the footer for more weird little things I've made.