50 Design Tips eBook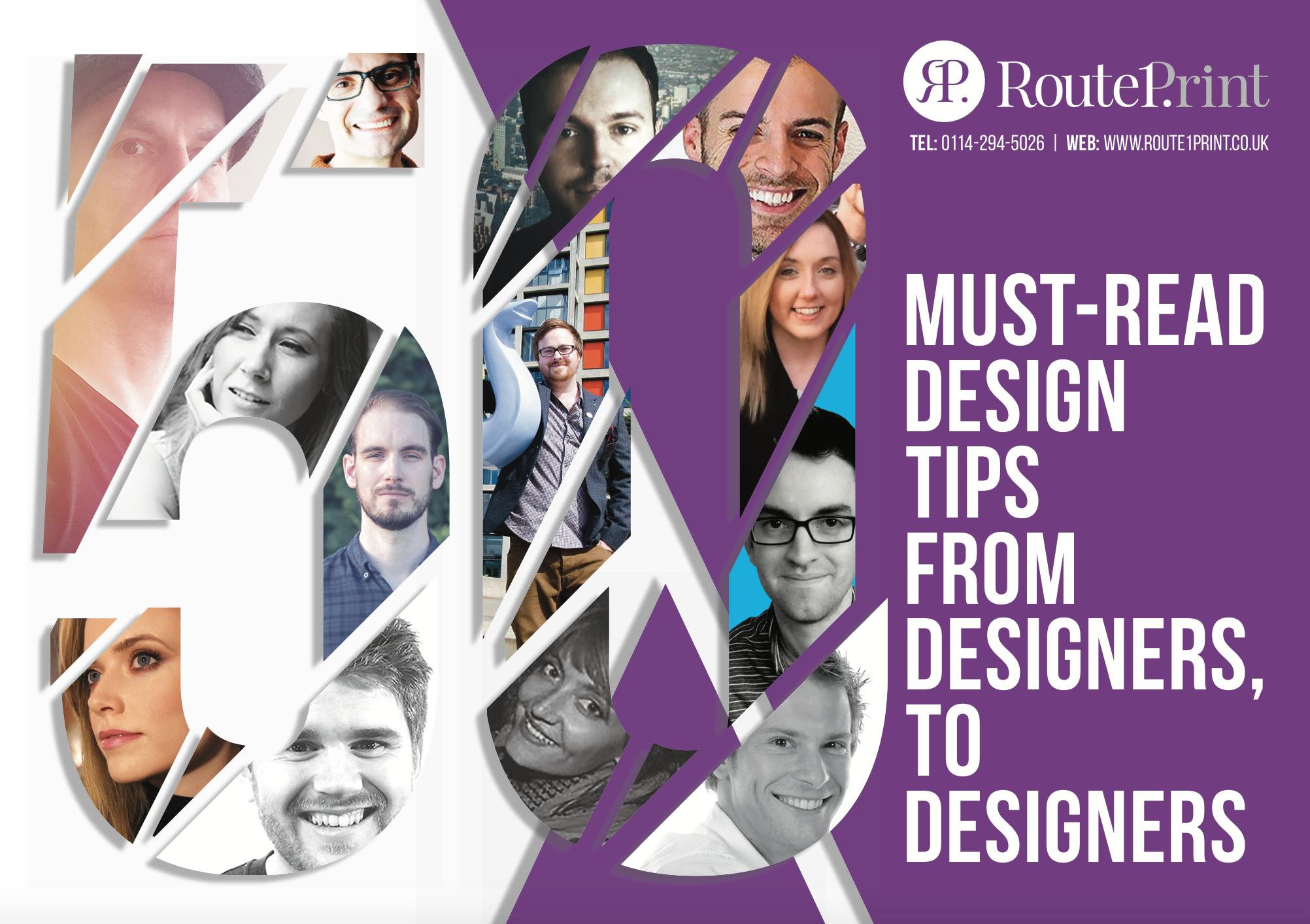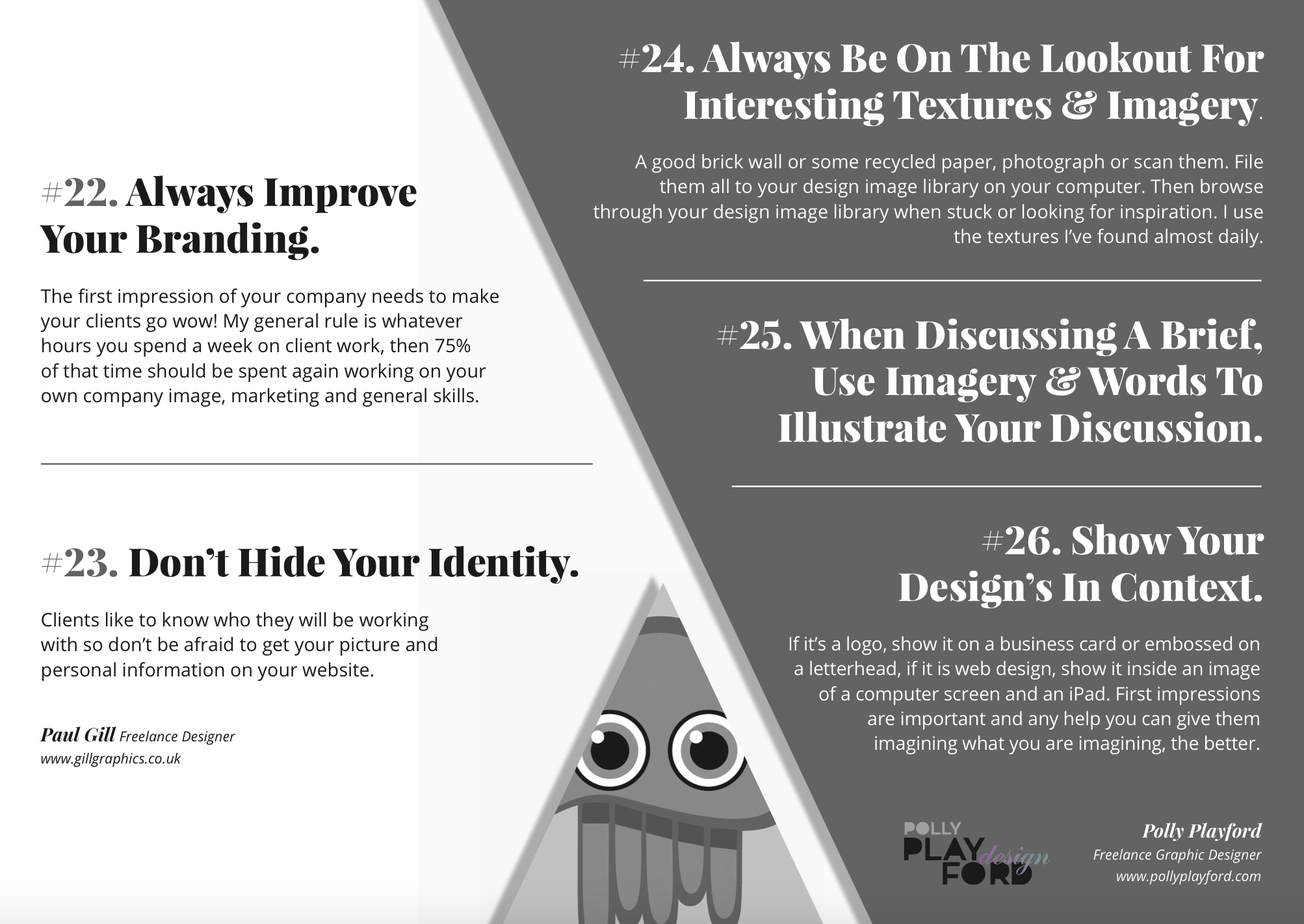 50 Design Tips eBook
Route Print asked me to send them some design tips for their e-book. As always I'm happy to say what I think.
Read the e-book here.
These are my top tips:
24. Always Be On The Lookout For Interesting Textures & Imagery.
A good brick wall or some recycled paper, photograph or scan them. File them all to your design image library on your computer. Then browse through your design image library when stuck or looking for inspiration. I use the textures I've found almost daily.
25. When Discussing A Brief, Use Imagery & Words To Illustrate Your Discussion.
26. Show Your Design's In Context.
If it's a logo, show it on a business card or embossed on a letterhead, if it is web design, show it inside an image of a computer screen and an iPad. First impressions are important and any help you can give them imagining what you are imagining, the better.