Festival Number 6 Headdress Workshop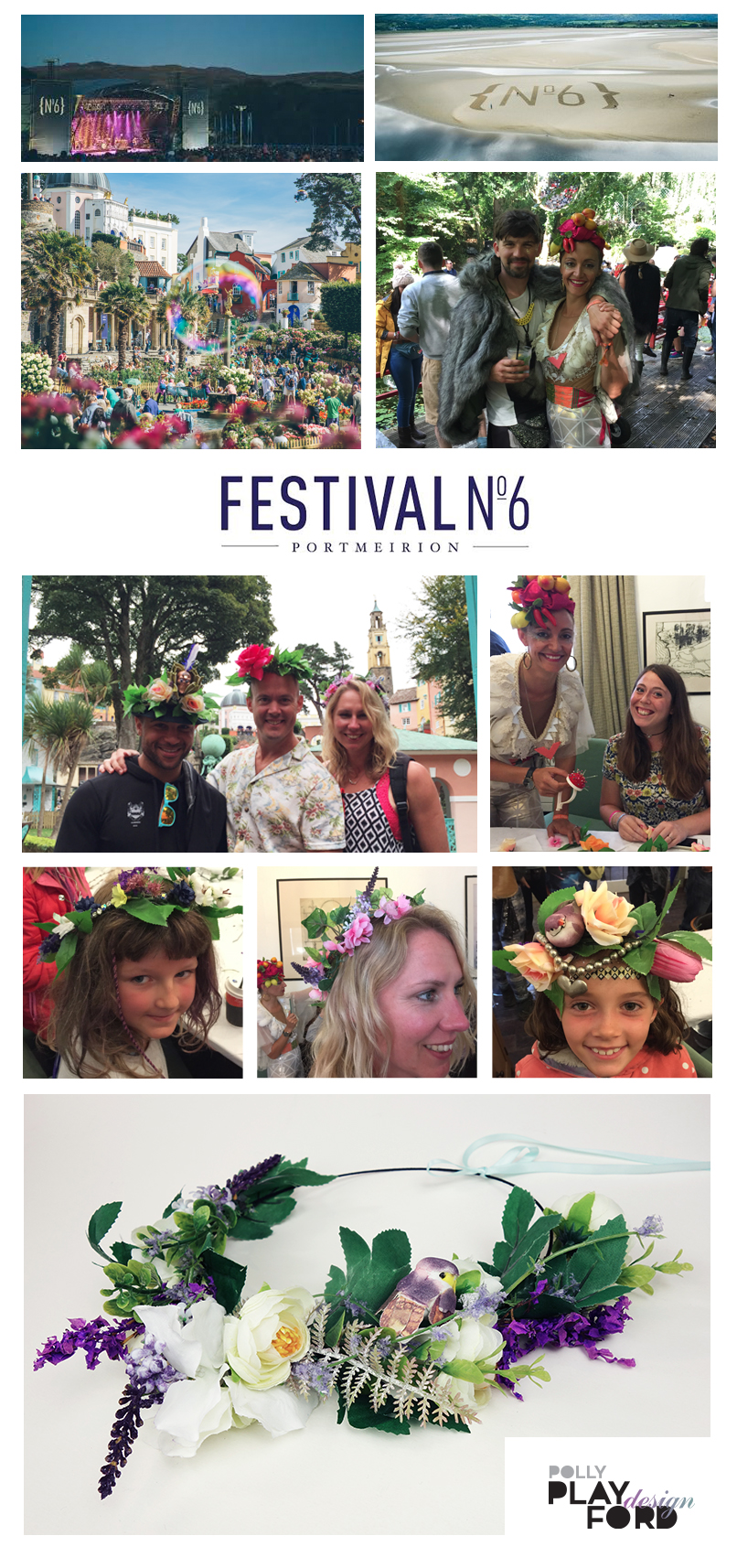 Festival Number 6 Headdress Workshop.
My headdress workshops are really taking off now… the latest workshop was at Festival Number 6  in August. Each day we had over 50 people come to the town hall at Port Merion, where this festival is held, to make flower festival headdresses as a part of the many activities put on by the festival. I was employed by the festival to run 2 workshops and they were great fun and popular with the kids. We had people queuing in the rain for over an hour to get in! I provided the materials and tools and gave a step by step process on how to make the flower garland. The flower garland in the bottom photo is the example I made for the workshop. They were free to create what they want but I find people often want guidance as they want to walk away with something they'll love and wear. I guess they come to learn too.
In the photo I'm wearing mostly my creations; my Carmen Miranda headdress, the white feather and lace rope necklace, the pink plastic and gold bead necklace and the top half of my wedding dress with tule sleeves I designed and had made and beaded for me by Olivia Deur  oh and my silver leather bum bag I made. I love designing and making things for festivals… I'd wear them every day if I didn't too many strange looks.
It was a really great festival on an amazing site, that is really like no other festival I have been to. We brought with us about 30 friends and had a fabulous time. I'm hoping to go back this year, if they'll have me! 🙂