Branding design for a catering company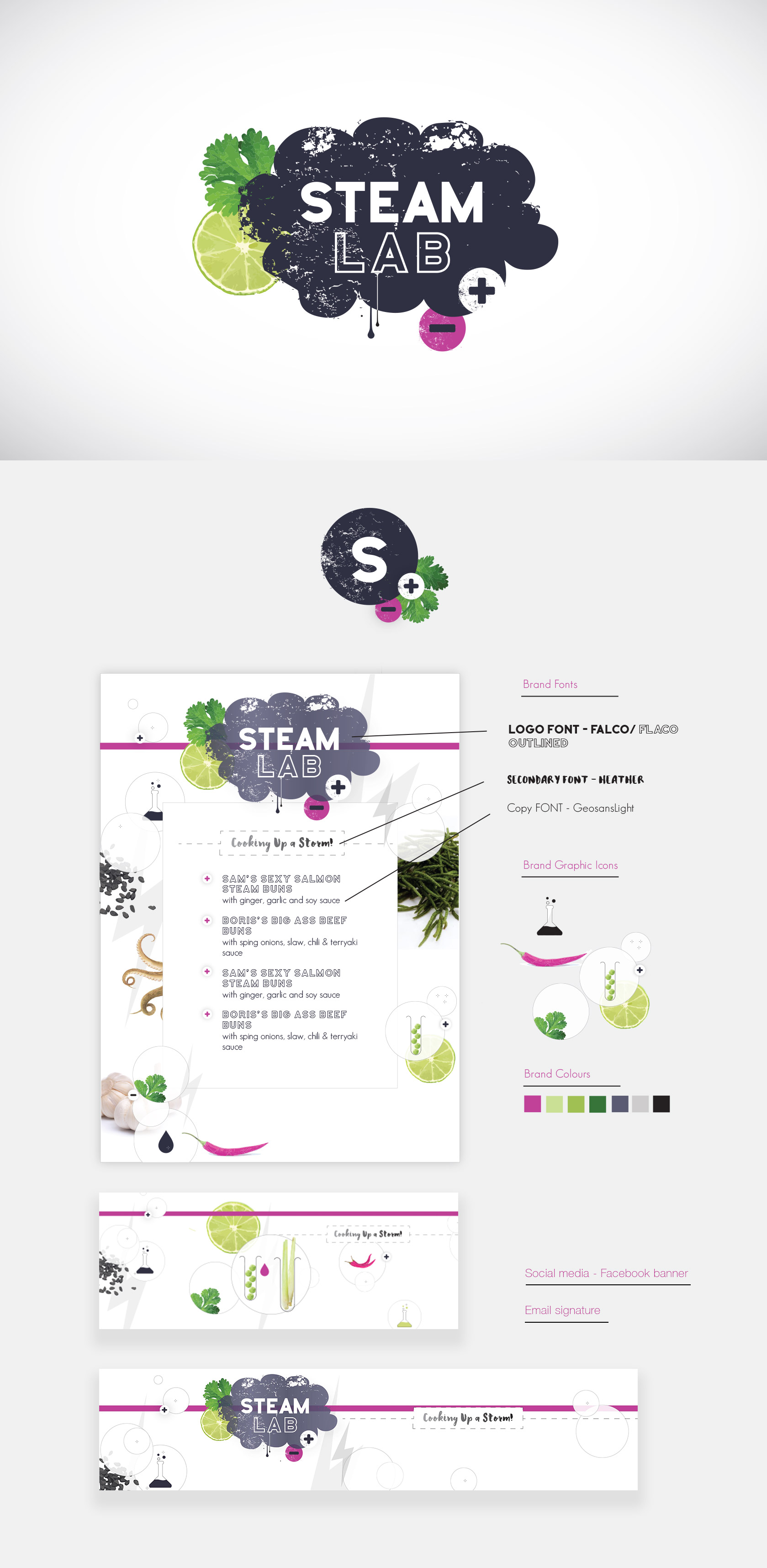 Branding design for a catering company.
I was asked to create a look and feel for this catering company. They needed a logo, colours, fonts, brand assets, all the elements that go up to make an aesthetically pleasing but also commercially effective brand identity. The company wanted to be seen as modern, young, healthy with an experimental take on cooking up flavours but not so experimental that it alienates any of the market. They were mostly selling their food from a food truck at festivals so their brand had to stand out from the other sellers next to them. I felt was important to have images of the fresh ingredients they used across the van and their online marketing. This was a simpler way to show their food without having to accommodate the changing menu which wasn't nailed down precisely. The food photography of the specific dishes would help show the customers exactly what they were getting but they needed a good tool kit of branded imagery that could say all this without being too specific but enough to get a general idea of the flavours involved.