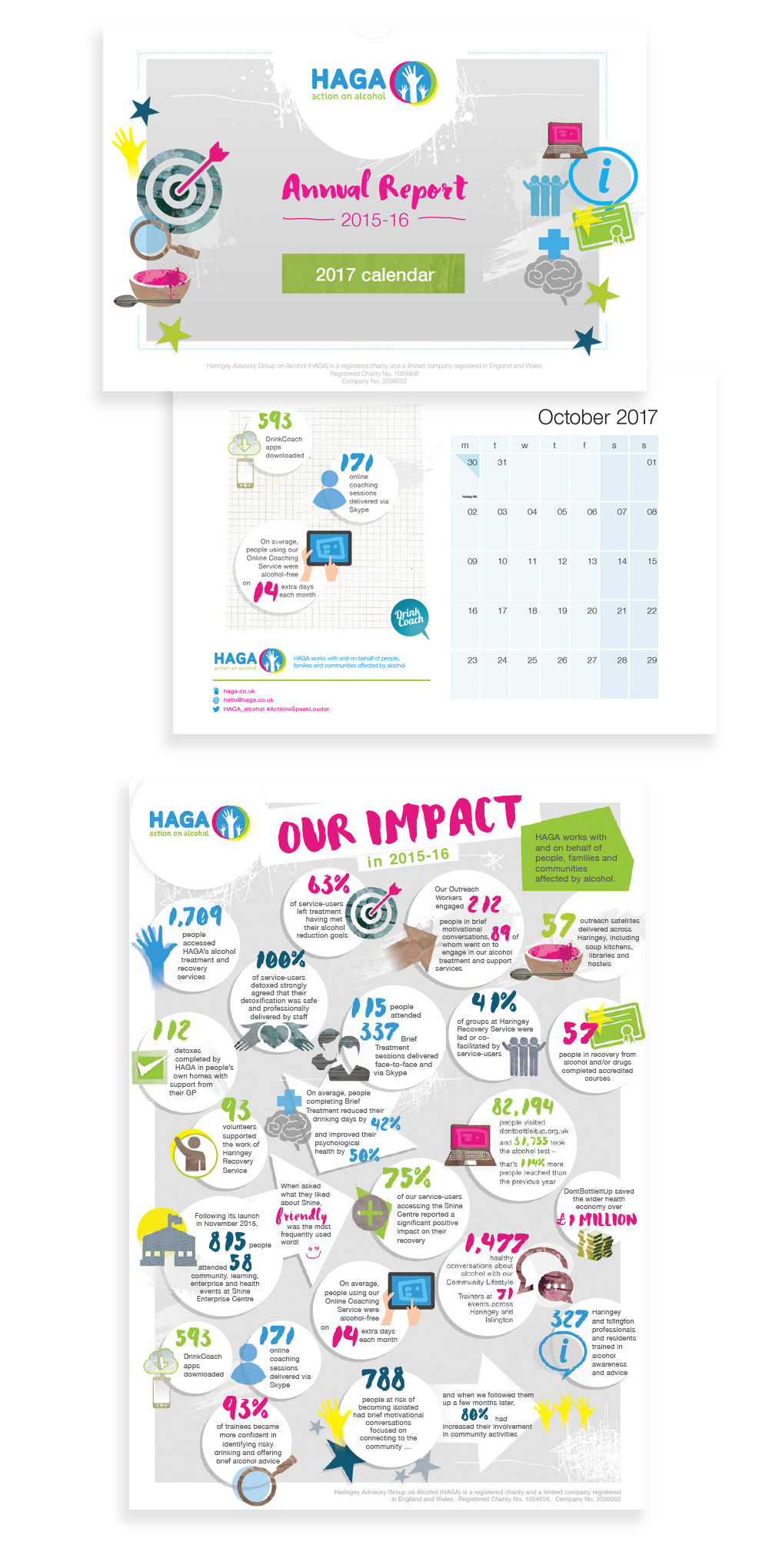 Infographic for charity
HAGA is a UK alcohol charity based in Harringey. HAGA works with and on behalf of people, families and communities affected by alcohol. They asked me to design an infographic for their annual report to show their impact on those affected by charity over the past 2 years. I suggested a style for their infographic that had some texture and roughness, which reflected the real life gritty reality of the people they help, combined with the clear vector graphics that reflected the professional organisation and it's clear set path they had for providing help. HAGA had asked  3 other designers for a quote for this infographic annual report, so I thought it was a good idea to create a sample design to show them what I was imagining. This certainly helped as they decided to go ahead with me. The calendar, with info graphics on each month was a good way of showing the work they had been doing in a way that the average person is more likely to digest over the next year as they used the calendar. It was also a good way of reminding people of 'dry January' and other alcohol awareness campaign dates.
I was careful not to use any imagery of bottles, glasses or drunk people as it has been shown to actually increase the chance of someone seeing it and prompting them to drink. It's also too negative and really they should be concentrating on the positive solutions rather than the problem.
I hope this infographic I designed will help reduce harm caused by alcohol.. it's a good feeling knowing it might.
– Infographic for HAGA Alcohol Charity