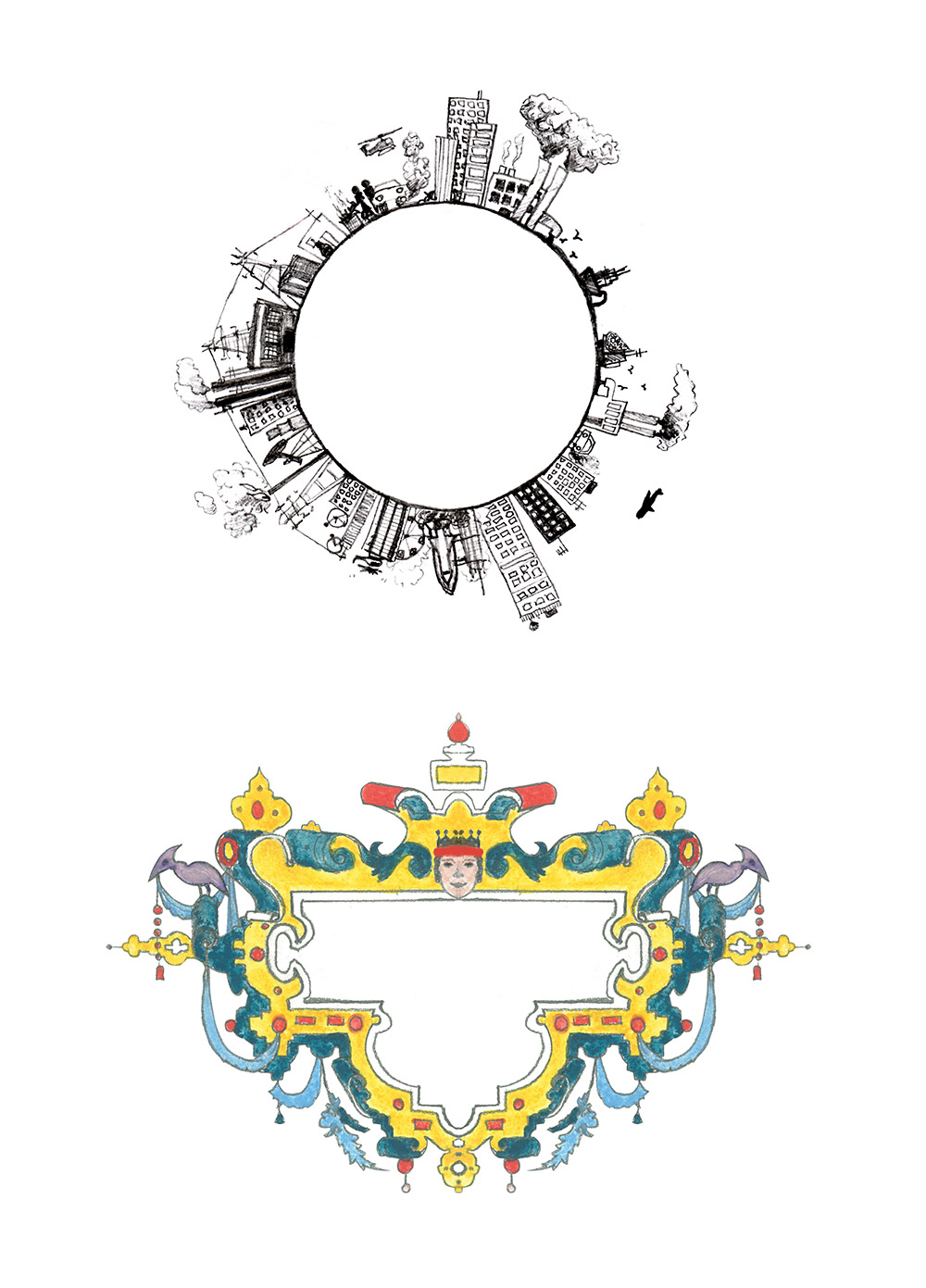 Book cover illustrations
These are in fact two separate book cover illustration clients. The top one is a climate change illustration was for a journalist who was writing content for a magazine and needed a cover illustration. It was hand drawn and scanned in at high resolution. It represents the earth, industry and overpopulation affecting it.
The second illustration was for a novel about a King set back in history. There was also a hand drawn map of his kingdom to go on the inside of the front cover. This title banner was hand drawn and coloured in watercolour pencil and scanned it in at high resolution. I wanted to keep the colours interesting and inviting. I did one side of the banner and mirrored it in photoshop to make sure it was symmetrical.