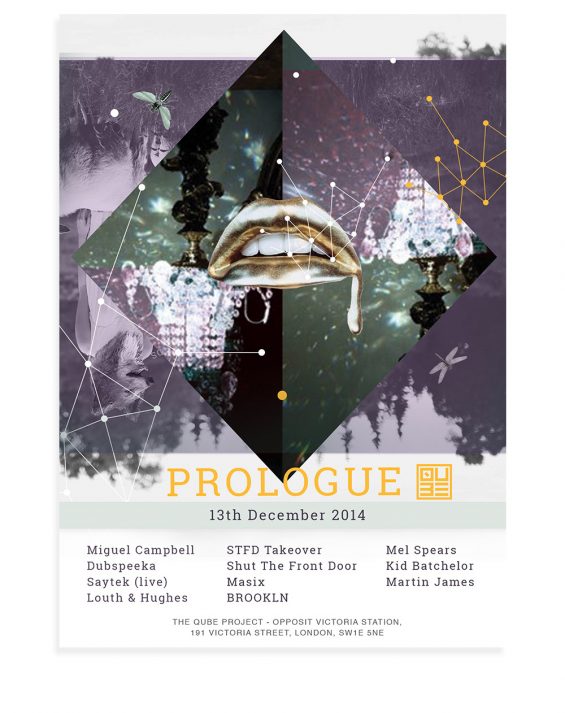 Night club Flyer and Poster Design
This flyer is for a new club called the Qube Project (the old Pasha in Victoria, London). They need the graphics to fit with their new branding.
I've been designing flyers for Prologue for nearly 10 years. The night has been running (with a few years off) at over 5 clubs in London over the past 15 years, including The Cross, Scala and The Qube Project (formally Pasha, Victoria Station). We had a lot of fun with the flyers over the years, including several series using Bob the robot. He was named Sir Kits after a competition at the club to come up with the best name for the robot. The winner got VIP entrance with free drinks. I still call him Bob as he's my robot I found about 20 years ago. I found him a girlfriend too, Jane. We recreated a festival, a tea party, I had him on the tube and bathing in a cocktail glass.